An adjustable sleep system from Gardner's Mattress & More offers you several great benefits. First, all of our mattresses are designed to relieve pressure as well as to give you the ultimate in lumbar support. When put on one of our adjustable bases the sleeping experience is enhanced to a whole new level. Imagine if you could sleep in a totally pressure free environment. What would that environment be? Well, astronauts experience it all the time, floating in space. In studying the way astronauts sleep in space we have discovered a few interesting things. First, we see that their heads stay slightly elevated allowing for easier breathing. Secondly and probably most importantly, we see that their knees naturally bend and elevate slightly above the heart. This position takes pressure off the spine as well as allows for increased blood flow to the heart. Only an adjustable bed can mimic this extremely comfortable and healthy position. Keeping your body in our natural sleep position reduces the pressure on your skeletal frame more than 85% insuring you will get the deepest most restful sleep possible.
The Adjustable Bed Options at Gardner's Include These Features:
ADJUSTABLE BASES AT GARDNER'S: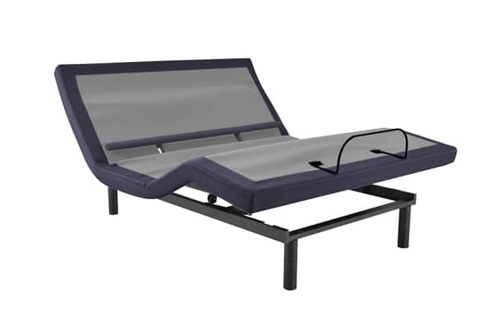 BedTech 7000
Wireless remote featuring Full-Range Positions adjustment (Head, Foot, Head Tilt, Lumbar Support), Zero Gravity and TV Presets, Flashlight, Under Bed LED Light, Head and Foot Massage with Massage Mode presets.
BedTech 3000
BedTech's BT 3000 is one of our most innovative adjustables to date. It comes complete with head foot adjustment, head and foot massage w/3 Levels of Intensity and 5 vibration modes, one-touch return to flat, programmable positions, and a wireless remote control with prefigured comfort settings to allow for instant changes. Discover more features in the manual.
BedTech 2000
BedTech's innovative BT2000 adjustable offers a wide range of features including wireless remote controls with programmable memory positions, head and foot adjustment capability and much more. For more features and information refer to the owners manual.
Want more info on Adjustable Beds?
Get our free guide below: