A Mattress That Can Help With Snoring
The only mattress that can save marriages...really!
These sleep systems are just that - Sleep Systems. You can adjust your side of the bed to your own desired "ooh and aah" sleep position and your sleeping partner can do the same - together.
You're not sleeping like your grandparents did with two twin beds and a single nightstand between them. Our unique flex-head mattresses allow you Less Snore, More Cuddle™. Many couples struggle to find a compromise. Imagine any other moment in your marriage where you compromise for eight hours a day, every day. One of you suffers while the other sleeps soundly. Sounds terrible.
Less Snore, More Cuddle sleep systems help all kinds of couples - these couples too:
Less jimmy legs, More Cuddle
Less groaning and moaning from back or neck pain, More Cuddle
Less toss and turn, More Cuddle
Less flip and flop, More Cuddle
Less aches and pains, More Cuddle
Or really…. Less ANYTHING ELSE YOU WANT TO DIVORCE THEM OVER, More Cuddle!
Book your Less Snore, More Cuddle consultation today and when you arrive and complete your consult we will custom fit and custom make you each a pillow with our pillow making kiosk absolutely FREE!
Watch The Less Snore, More Cuddle Story
Less Snore, More Cuddle™ Mattress Benefits
Less Snore, More Cuddle™ - this helps common sleep issues like snoring without having to sleep apart. Keep the cuddle zone, and adjust the head freely, foot adjustments can be made too. Flex head mattresses are the perfect solution for couples with aches and pains but who sleep in different positions and have their own sleep issues to solve.
Sleep without compromise - often times comfort and support are agreed on but sleep position is unique to the person. Being able to adjust your sleep posture with the touch of a button offers the ideal blend of customized sleep without two separate beds or the dreaded split down the middle by combining two separate beds.
Benefits of Foam Rubber Latex Mattresses
Ah, natural rubber. The most misunderstood mattress type there is. If you've done any research on natural rubber mattresses, you may have given up as you found more questions than answers. We're here to help set the record straight.
First, if you're in the least bit interested in a natural rubber mattress, I encourage you to request our free natural rubber mattress information guide here. Second, natural rubber has been around in mattresses for longer than I've been alive. Ok, I was only born in the late 70's, but we've got an old natural rubber ad from 1951 hanging in our showroom that touts the benefits of sleeping on a mattress made of natural foam rubber. 1951!
All natural materials including knit cotton and compressed wool cover and Tencel to create a soft, cool feel. All Posh+Lavish beds feature a 6" Dunlop Core for extra durability and superior support. 25% of all Posh+Lavish's profits are donated to CURE International, which is a network of charitable hospitals and programs that provide healing services to children with treatable conditions around the world.
---
---
---
---
---
---
Benefits of a Number Bed
Instant Comfort® beds are designed and manufactured by American National Manufacturing, a pioneer in air-adjustable number beds. They have been making high-quality mattresses and innovative comfort technology for more than 40 years and hold various patents for our bed designs and pump systems. Every Instant Comfort® bed is crafted with industry-leading comfort components. Their attention to detail extends to every stitch of our bedding products. A combination of handcrafted excellence, engineering prowess, and exceptional number bed technology ensures every Instant Comfort® bed meets rigorous quality control standards.
Instant Comfort provides a limited 25-year warranty with 100% coverage to repair or replace any components in the first three years of ownership. They are proud of their mattress making heritage and committed to bringing individual, adjustable comfort to millions across America and around the world.
You'll love our Instant Comfort® number beds no matter who you are and no matter what you do in bed. We have the perfect beds for early risers, binge watchers, cuddlers, passionate souls, bookworms, lazy loungers, hopeless romantics, workaholics, and any other type of you! Thanks for sleeping with Instant Comfort®.
---
---
---
---
Benefits of a Memory Foam Mattress
A Memory Foam mattress is a typically smooth-top all-foam bed with high-density pressure relieving material to properly contour to the body providing premium support. Memory foam bedding provides health benefits by relieving pain, body aches and soreness, as well as helping your body to recover more quickly from injuries. According to LiveStrong.com, this is achieved by the material's ability to displace pressure from points of pain on your body.
What are the advantages of a memory foam mattress?
The pressure relieving benefits of memory foam were used to help prevent pressure sores and minimize pain in sensitive areas. This is still one of the core benefits of memory foam beds. When you lay down on memory foam, the material yields and adjusts to your shape, rather than forcing you to contour to it.
---
---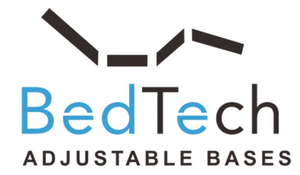 Benefits of an Adjustable Bed Base
Did you know even the comfiest and supportive mattress can still leave you wanting more? More restful sleep, more relaxation, more pressure relief.
The culprit robbing you of quality is in fact your box spring, foundation or whatever your mattress lies upon that keeps it flat. Naturally, our bodies seek to be cradled and look to maintain a supported yet, curved posture especially while sleeping and laying down for 1/3 of our lives.
Adjustable bed bases are not to be used in the home as they are in a hospital. When someone is sick and recovering from surgery their needs are far different than that of those at home who are physically fit and in relatively good health. The relaxation and increase to quality of sleep gained with mild adjustments is unmatched.
In fact, an adjustable bed base under a good mattress can make it a great sleep experience. And frankly, a great mattress can be made exceptional and above all others with an adjustable bed base under it.
Sleeping flat is robbing you of the quality sleep you deserve and you owe it to yourself to visit us and experience these remarkable sleep systems unlike anything else you will see at the home show.
An adjustable sleep system from Sleep Elevated by Gardner's offers you several great benefits. First, all of our mattresses are designed to relieve pressure as well as to give you the ultimate in lumbar support. When put on one of our adjustable bases the sleeping experience is enhanced to a whole new level. Imagine if you could sleep in a totally pressure free environment. What would that environment be? Well, astronauts experience it all the time, floating in space. In studying the way astronauts sleep in space we have discovered a few interesting things. First, we see that their heads stay slightly elevated allowing for easier breathing. Secondly and probably most importantly, we see that their knees naturally bend and elevate slightly above the heart. This position takes pressure off the spine as well as allows for increased blood flow to the heart. Only an adjustable bed can mimic this extremely comfortable and healthy position. Keeping your body in our natural sleep position reduces the pressure on your skeletal frame more than 85% insuring you will get the deepest most restful sleep possible.
Click here for our Adjustable Base Buying Guide
---